Image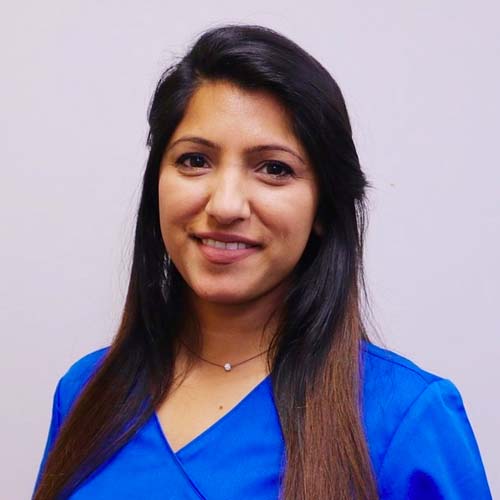 Dr. Joshi Dentist
Dr. Joshi grew up in New Delhi and is a dental graduate of DAVV and Delhi University, India. After moving to Ontario and completing The National Dental Examination Board of Canada requirements in 2019, Dr. Joshi moved to the Northwest Territories as a licensed dentist to serve Yellowknife and several other rural communities north of 60. Upon returning to Ontario after two years, Dr. Joshi realized she enjoyed being part of a smaller community which landed her right here in Brockville.
With an easy-going personality and a gentle touch, Dr. Joshi's approach to dentistry is quite simple – to create a calm and relaxed working environment while providing the highest standards of care for you. While she enjoys working closely with her team to provide you with a very comfortable dental experience, she also strongly believes that communication plays a key role in providing quality care to her patients. When you're in the chair, she makes sure that you are heard, your concerns are addressed and guides you towards making an informed decision about the specific treatment needed, whether for you or your child.
Dr. Joshi enjoys all aspects of restorative dentistry and continues to participate in various continuing education courses. These allow her to broaden her vision in various facets in dentistry to ensure she can leave her patients with a smile.
When not working, she enjoys doing Yoga, watching documentaries, and spending time with her family exploring the neighborhood. Come winter, she is keen on using her cross-country skis more often to accompany her 10-year-old on her l'il ski adventures!!
We welcome patients of all age ranges, and if you are new to us, Dr.Joshi would love you to stop by to meet our team and get acquainted with our practice before your first appointment with us!